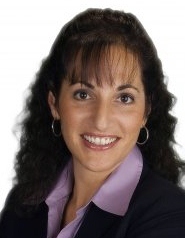 Deanna Pescador
Sales Representative
905-836-1212
Housing slowdown to worsen, cost 150,000 jobs, says mortgage group
Wednesday, May 22, 2013
OTTAWA - Canada's housing market is slowing dramatically in terms of both sales and construction, dragging down economic growth and putting some 150,000 jobs at risk in coming years, a mortgage industry association warns in its spring report.
Canadian home sales rise in April
Wednesday, May 15, 2013
Ottawa, ON, May 15, 2013 – According to statistics released today by The Canadian Real Estate Association (CREA), national home sales edged up slightly on a month-over-month basis in April 2013. Activity has generally held to within short reach of current levels for the past nine months.  Highlights: National home sales rose 0.6% from March […]
Canadians and Russians Penetrate U.S. Housing Market
Wednesday, May 8, 2013
Ever since the U.S. housing bubble burst, it's no surprise that foreign buyers have flooded the U.S. housing market. Both the Canadians and the Russians are leading the pack, but in different ways.
Changes coming quickly to CMHC
Tuesday, May 7, 2013
Canada Mortgage and Housing Corp., the country's national housing agency, is finally on the path to being operated like a significant financial player which it has morphed into during the past decade. A new chairman of the board, a soon-to-be unveiled chief executive and a new reporting structure that will overhaul its operations are the tangible indications of the fundamental changes playing out behind closed doors at the Crown corporation.
Toronto new condo sales fall 55% in 2013
Monday, May 6, 2013
Toronto condo sales slumped in the first quarter of this year as developers held back new project launches in the face of a softening market.